Welcome to Grange Direct
Grange Direct is a Surrey based direct mail company providing full data processing, direct mail printing and mailing facilities to a wide range of clients.
Formed in 1977, Grange Direct strives to serve marketers with efficient and cost effective direct mail services and international mail management.
With the accent on a personal and friendly service, we offer a wide range of direct mail advertising to suit your needs. Whether you require the full service from data processing through to despatch or you just want us to address your postcards, we can help you.
We are large enough to have resources to handle mailings of many sizes and small enough to provide a personal and tailored service.
As long standing members of the Direct Marketing Association (DMA) we adhere to industry guidelines and in order to advance the reputation of quality driven direct mail marketing, our staff are accredited by the Quality Standard for Mail Production (QMP).
Grange Direct provides expert solutions in the direct marketing promotions arena. Please contact us now.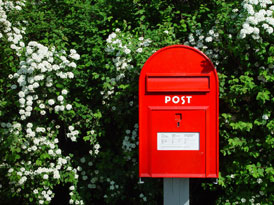 What our customers say:
"I first started using Grange Direct in 2000. Grange Direct are the kind of supplier you have to hang on to once you find them, because they're remarkably efficient and great to work with."
Why choose Grange Direct for your direct marketing?
Professional company with over 28 years experience in direct marketing
Experienced staff with over 100 years knowledge in direct marketing
Members of the DMA and QMP accredited to promote professional direct mail
Competitive pricing structure for all quantities
Proactive customer service and superb quality control

Terms and conditions
Site by inPreparation.com
Grange Direct – Direct Mail Specialists16 The Pines Business ParkBroad Street, GuildfordSurrey, GU3 3BH